Today we had a birthday party Ninja Turtle style! Eli had asked for a ninja turtle party so of course we had to have one. The only problem was that their were no Ninja Turtle party decorations. Normally we just get some themed plates, napkins, table cloth, and balloons and we are set for our party. This time I had to get creative and luckily Ninja turtles are pretty easy to create! I actually had a blast making his party decorations! I am most proud of my ninja turtle balloons!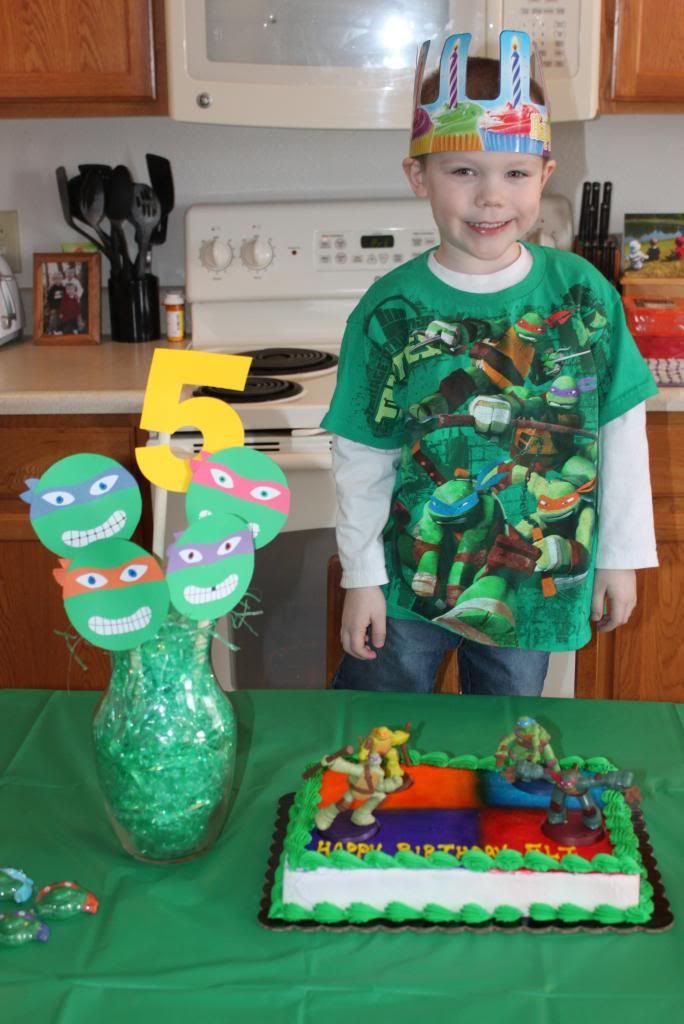 All ready for his Ninja Turtle party!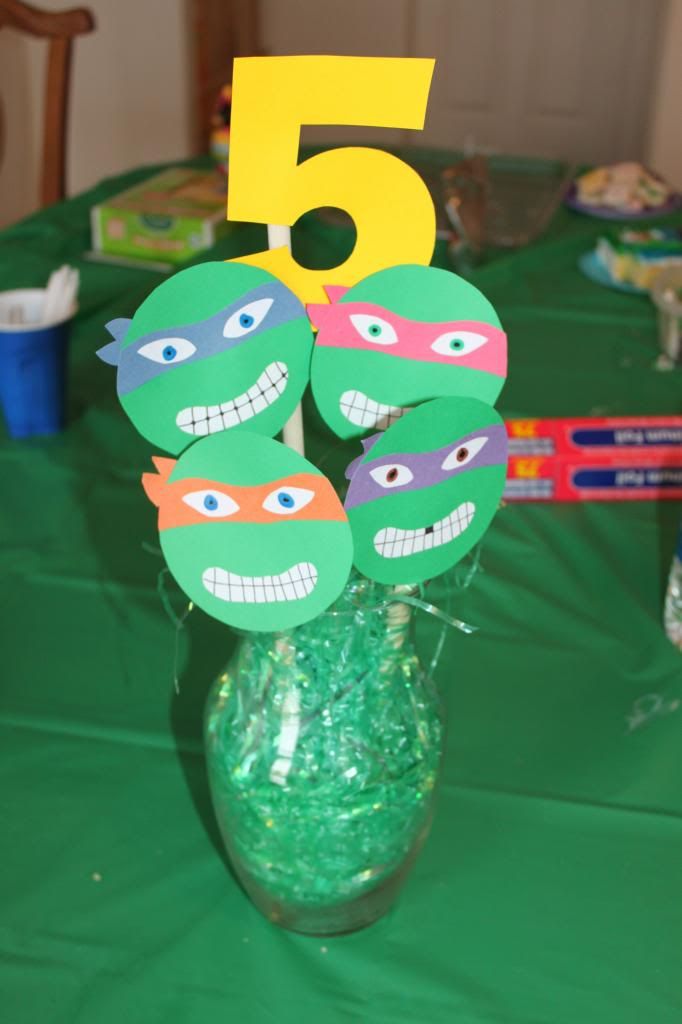 The table decoration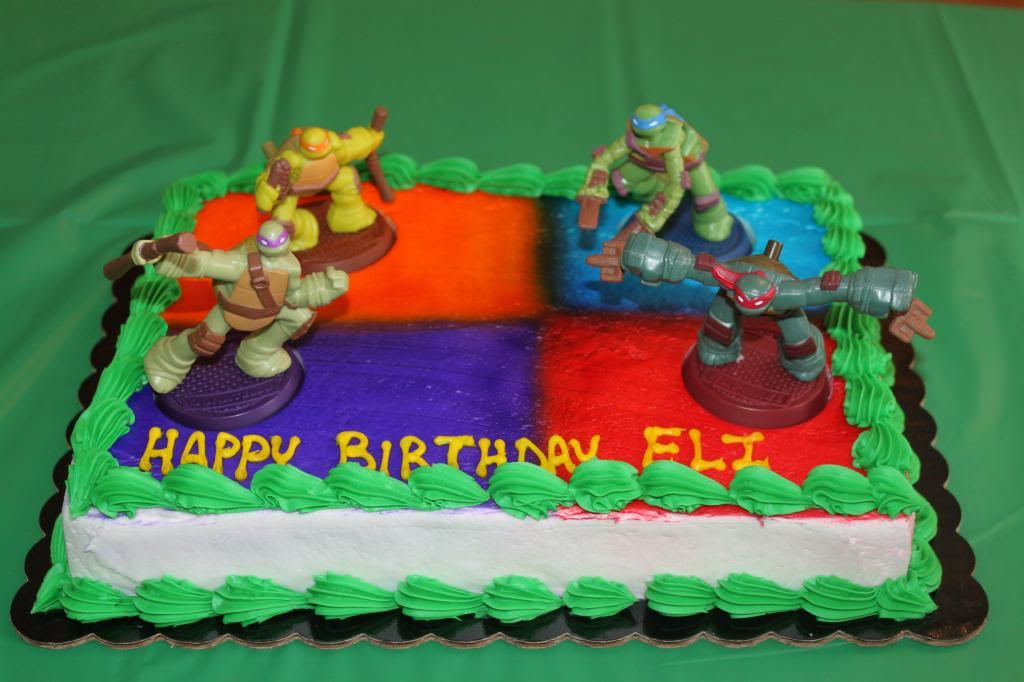 The cake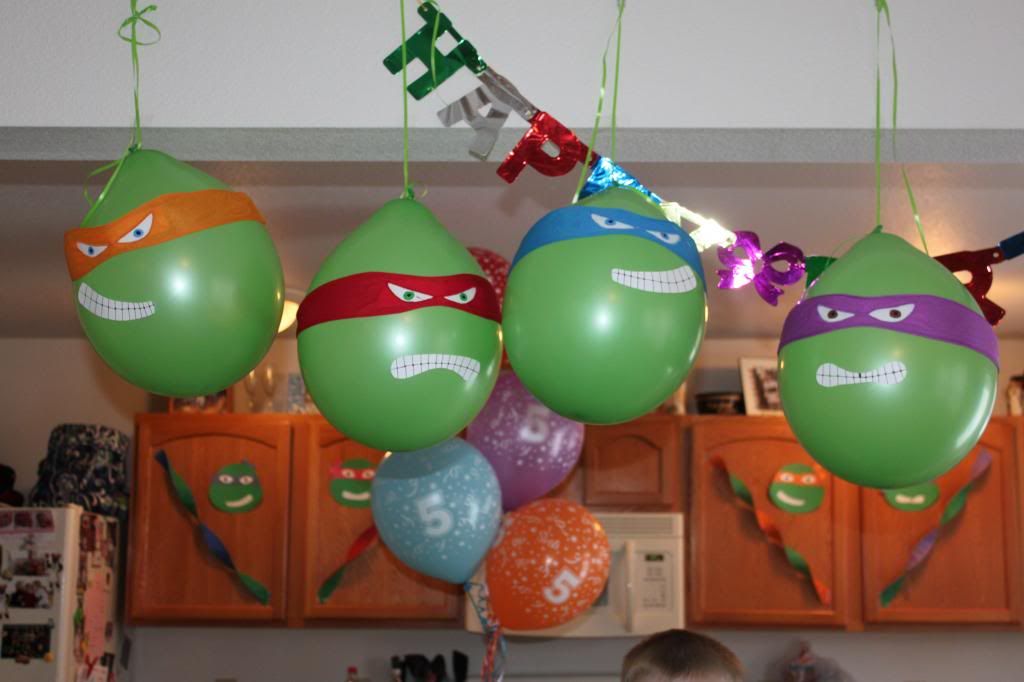 Meet Mikey, Raph, Leo, and Donny :-)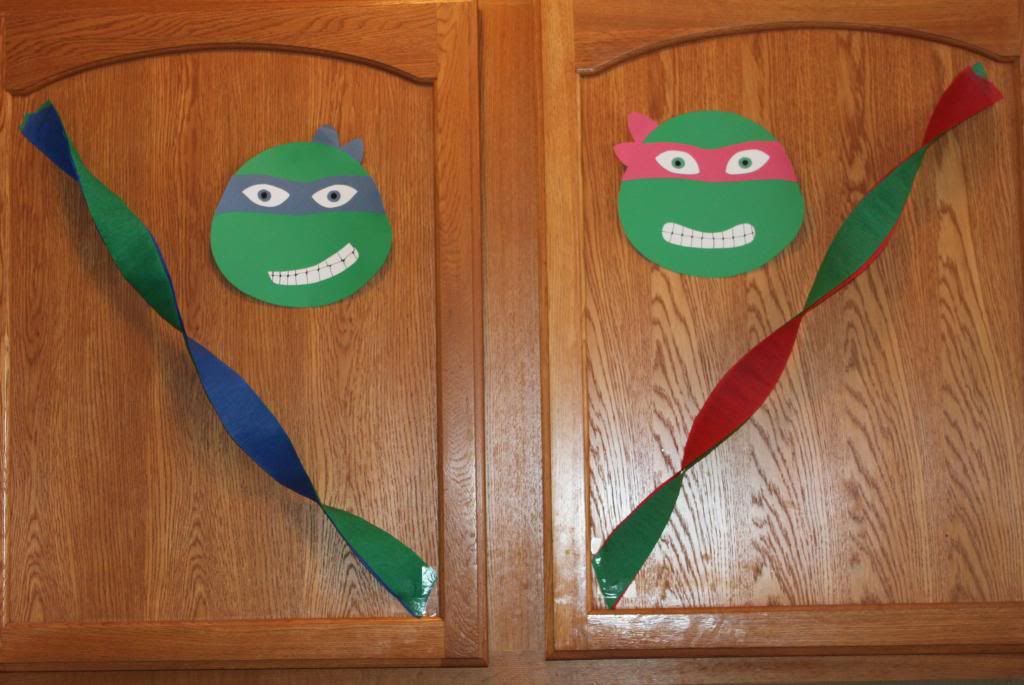 Leonardo and Rapheal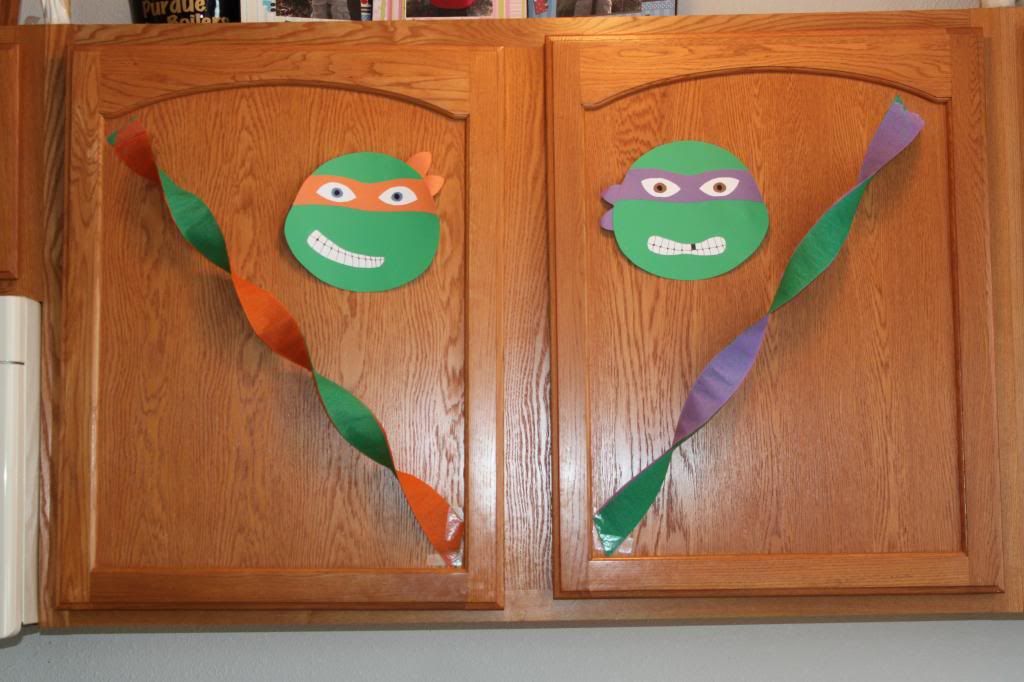 Michelangelo and Donatello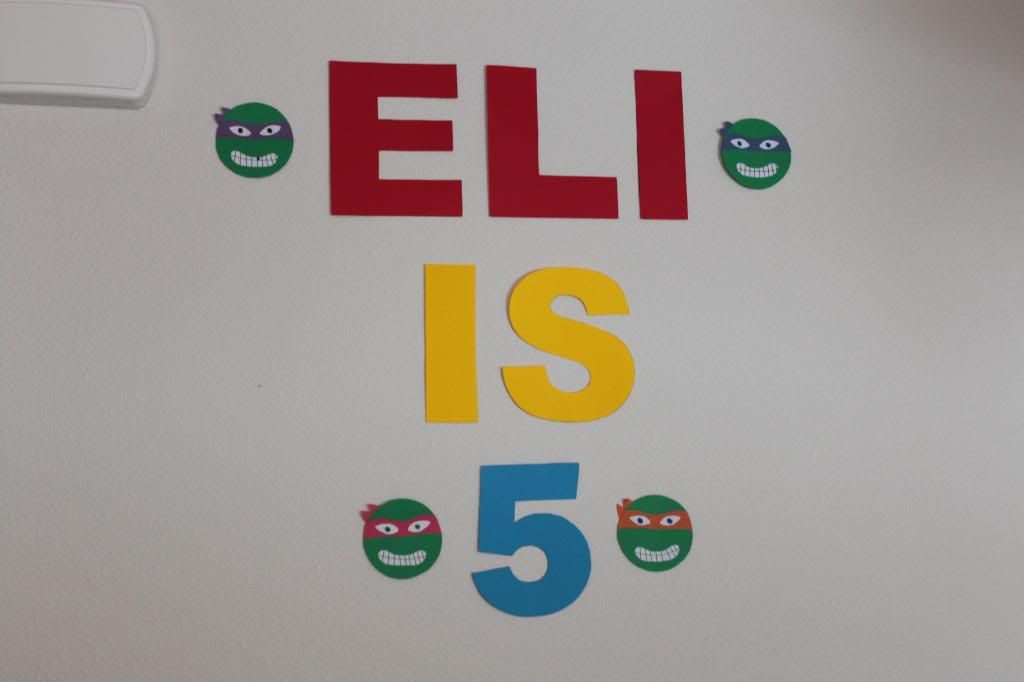 :-)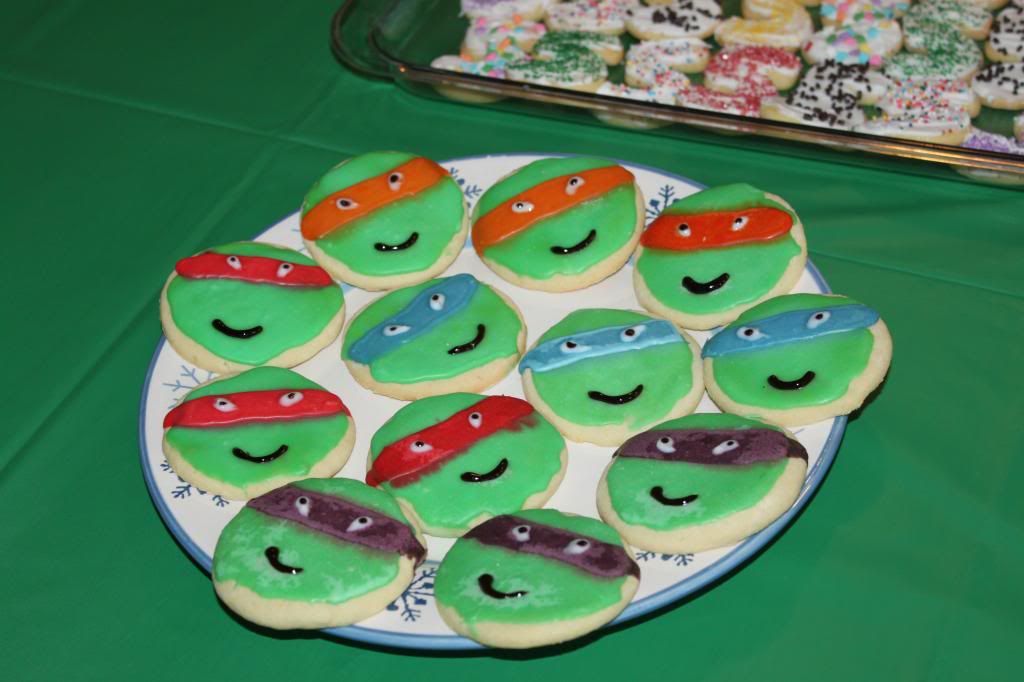 Turtle cookies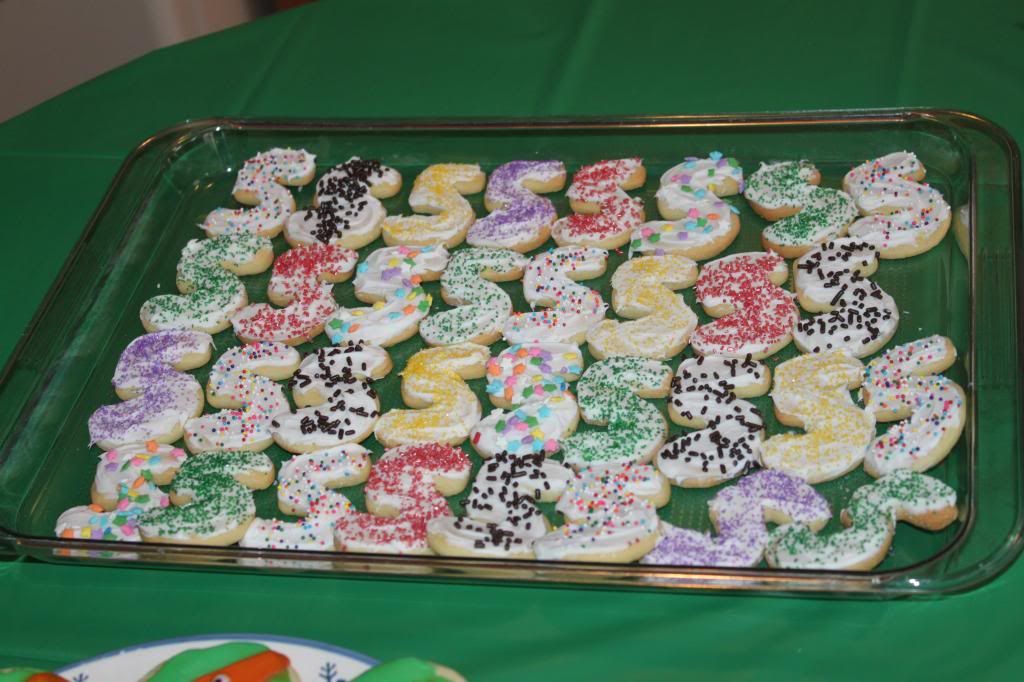 #5 cookies made by Grandma
Turtles love worms and algae! (gummy worms and lime finger jello)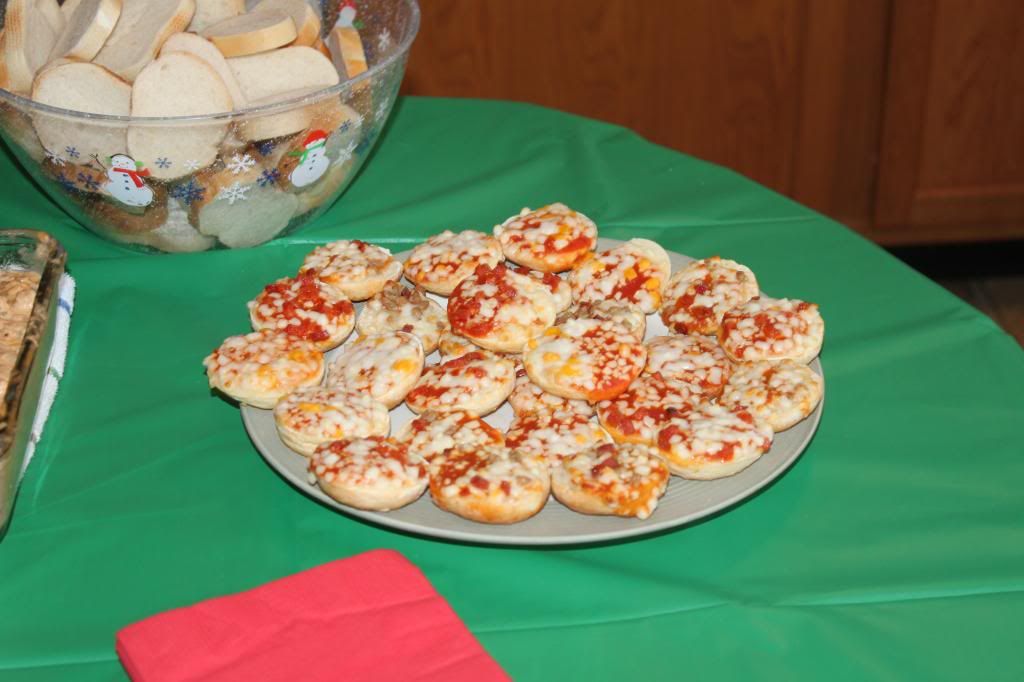 You can't have a turtle party without Pizza!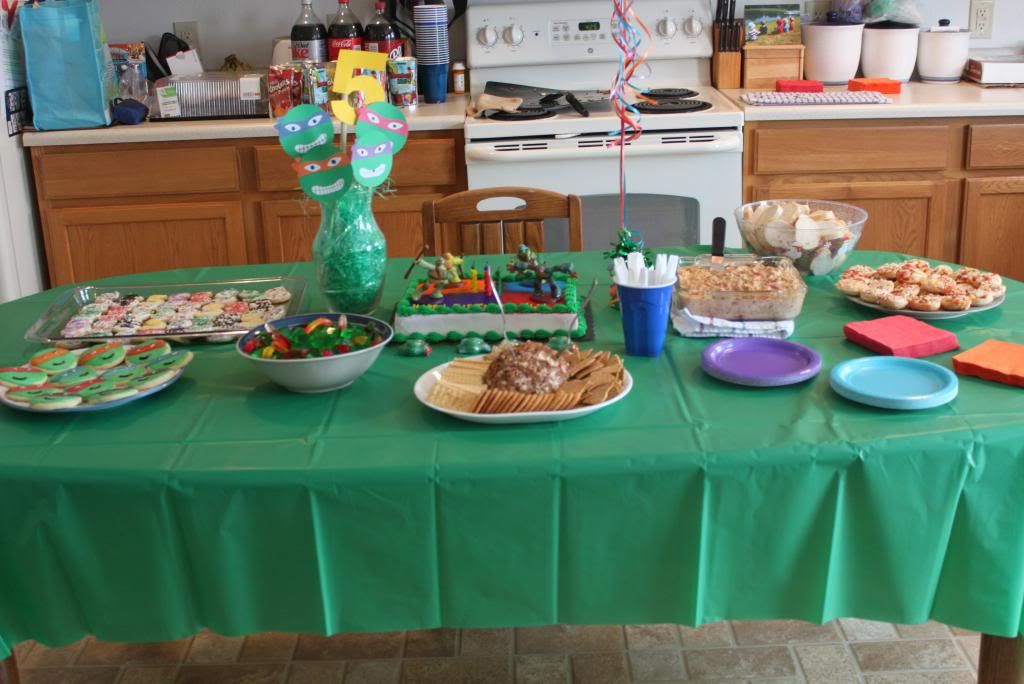 The grub!
A successful turtle party!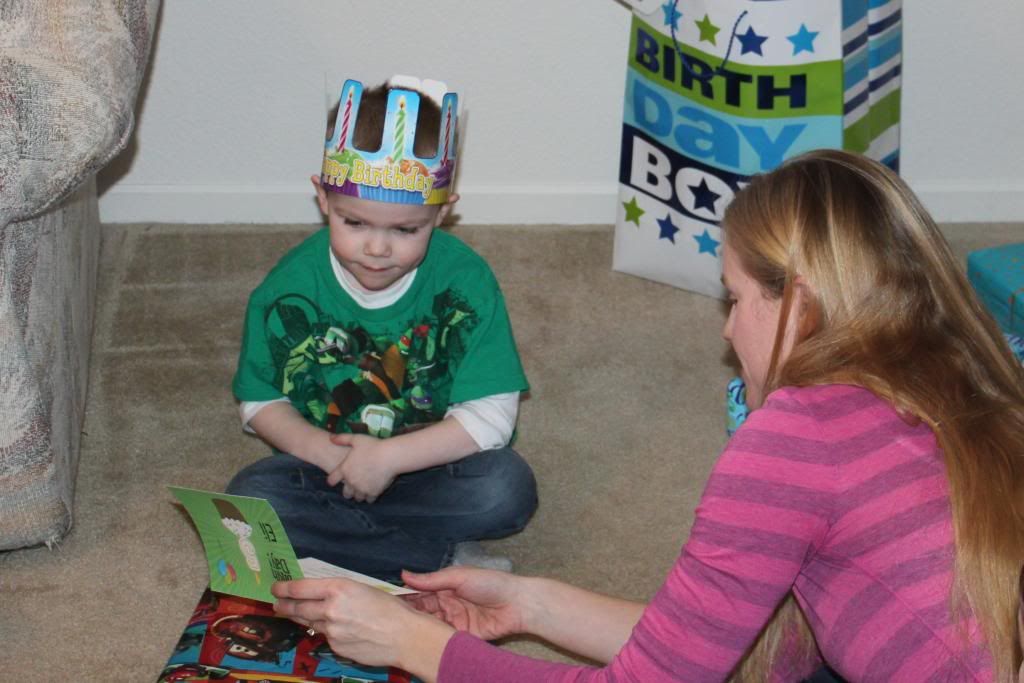 Reading his card from Grandma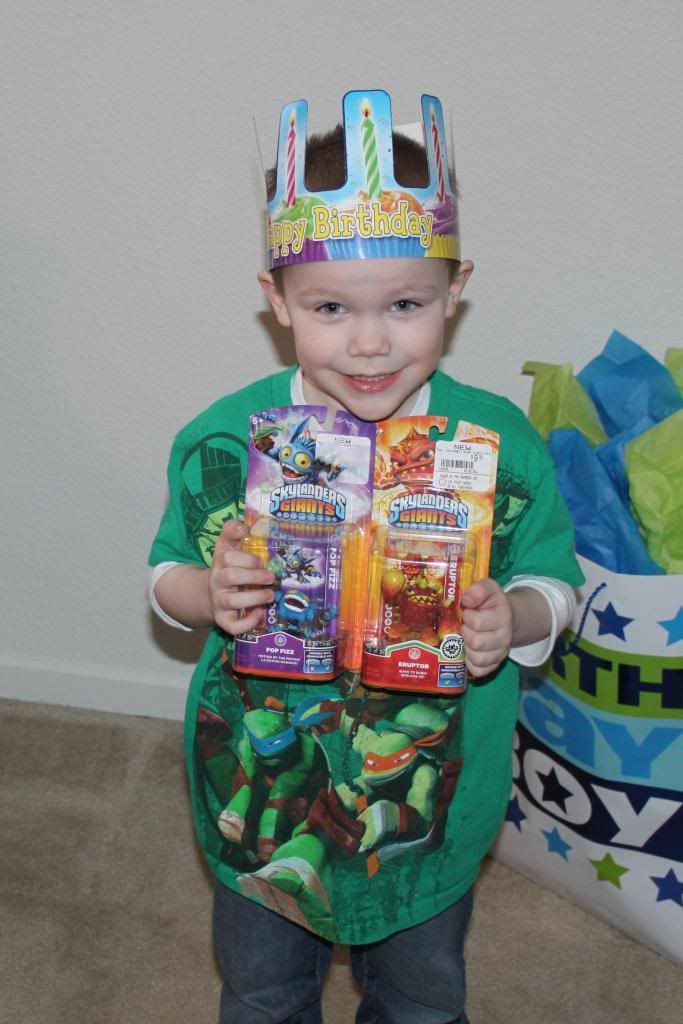 Pop Fizz and Eruptor!
Checking out Stump Smash with cousin Luke!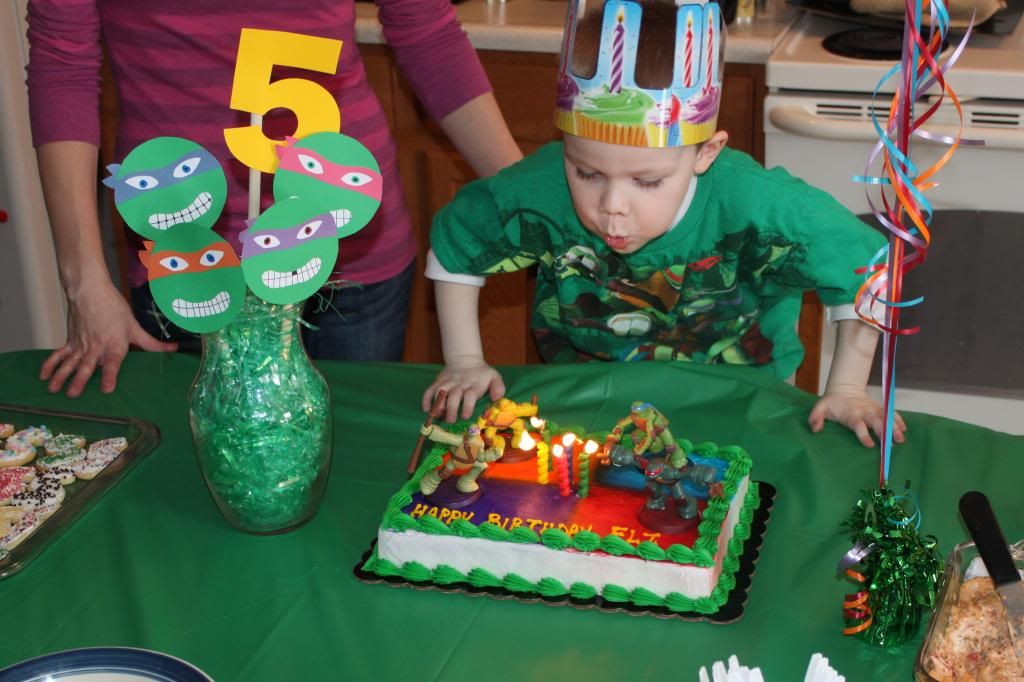 Blowing out his candles!
Isabel had fun with Aunt Jackie and Uncle Jordan!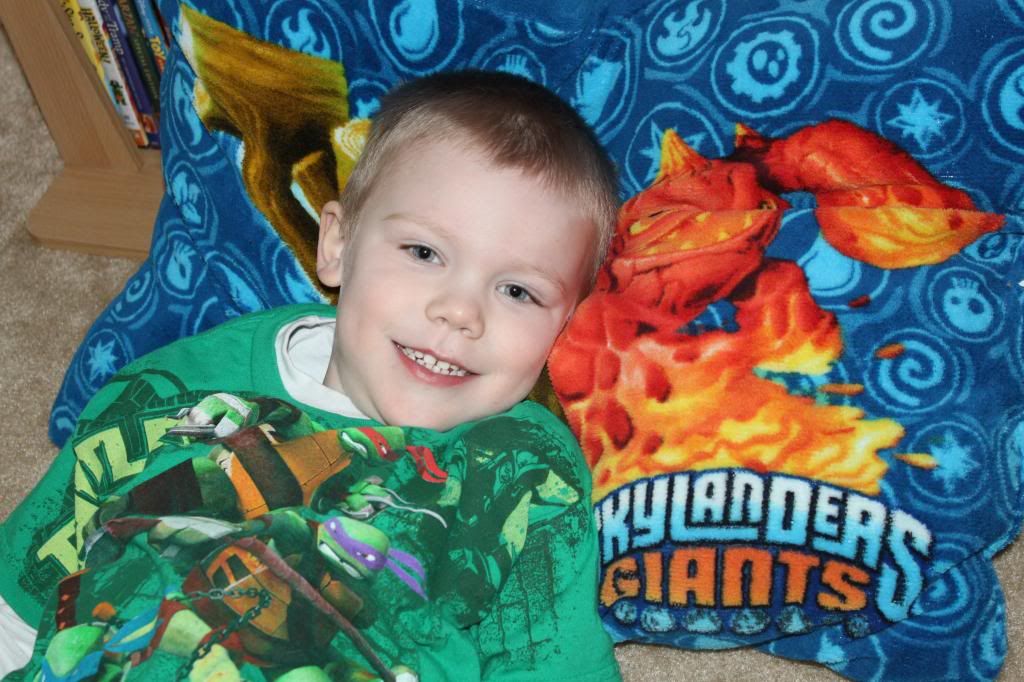 He loves his new skylanders pillow from The Lewis family!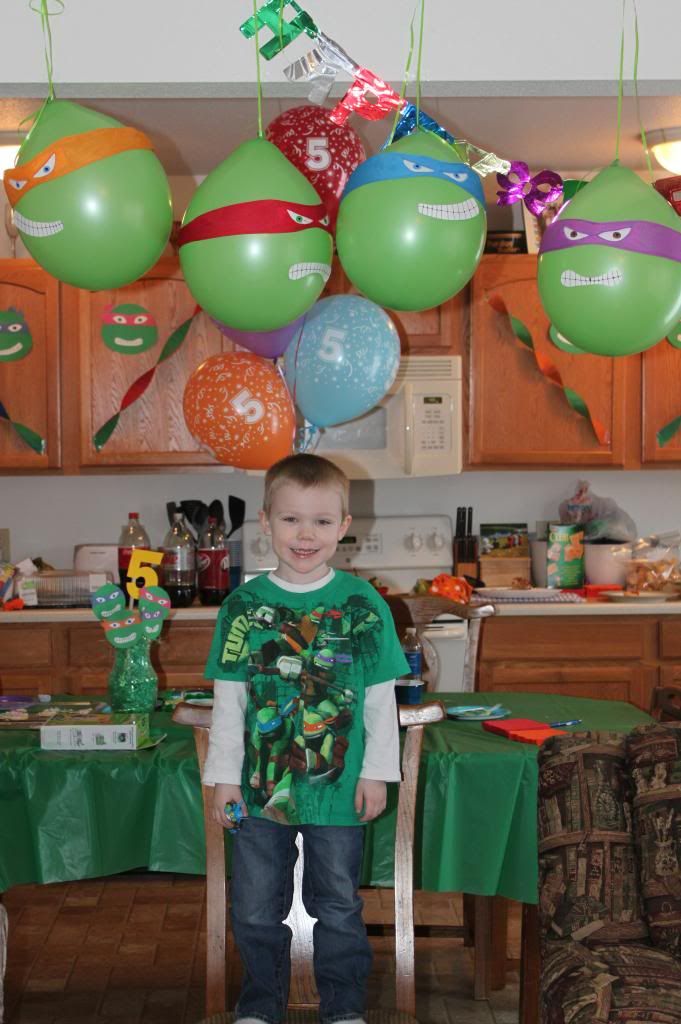 He had a great day!